Spice Up Your Bucket List: Delicious Destinations for 2015
So much of a travel memory can stem from the senses. The first time you hear the thrumming click of crickets at night in Atlanta, the dizzying scent of leather in a Moroccan souk, the blazing clarity of the white sand in Hyams Beach in New South Wales. Once you've experienced something that totally blasts your senses, it will be etched on your memory for a lifetime. That's why perhaps the most evocative way to experience a destination is through tasting its cuisine, so often unique to a specific place and time.
First Choice dishes up a great variety of options for cheap holidays, so let's take a look at which of these destinations have the most inviting tastes to offer.
Malta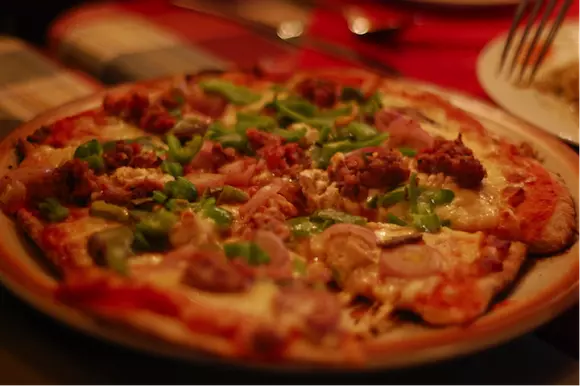 Like the sharp tang of fresh, plump olives combined with the palate-coating creaminess of soft sheep cheese; eating in Malta has its own textures and flavours, with distinct Mediterranean, Sicilian and English influences. Sample simple Maltese bread or snack on the cheap pastizzi available widely throughout the island. Rabbit is commonly consumed in thick, herby stews, while desserts like nougat and date pastries tend to be sweet, fragrant and utterly memorable.
Tunisia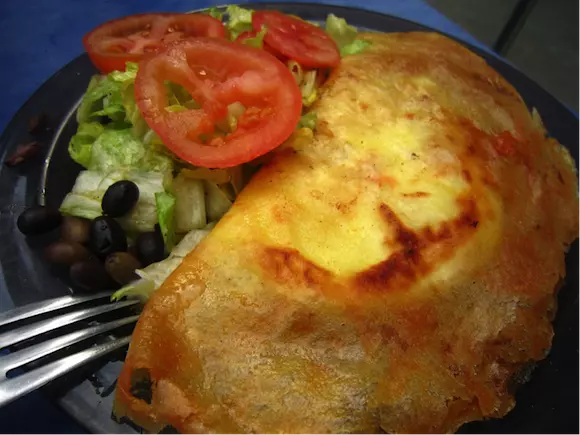 Generally simple and delicious, if one flavour could sum up the taste of Tunisia, it would be fiery harissa, which is used in everything from soup to stews. If you prefer something milder, sample delicate brik – a thin pastry with an egg inside which is usually deep fried. It's the perfect lunchtime snack, although a little cholesterol heavy to be a regular occurrence. A French influence pervades proceedings, meaning that giant, beachside crepes are readily available, and filled with both savoury and sweet fillings, from tuna and cheese to Nutella and lemon. For cheap holidays and even cheaper cuisine, Tunisia is unbeatable.
Costa Rica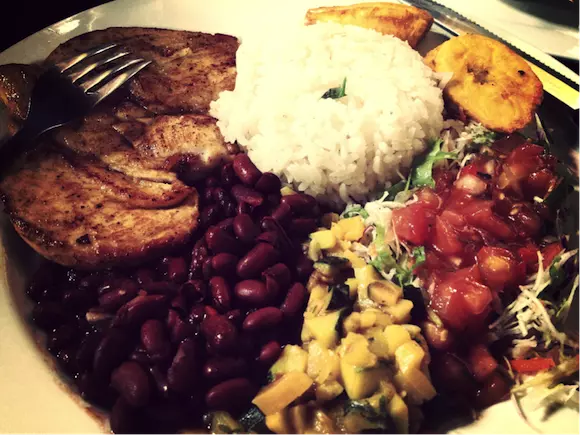 Costa Rica boasts a rainbow selection of delectable fresh fruit, and Tipico prevails across the country. This inexpensive native meal usually comprises rice and beans, with either meat or fish. As is also tradition in countries like Italy, appetizers are often served with drinks, and 'bocas' might incorporate tamales, tortillas and fried plantain. Along the coastline, the seafood is superb, with calamari, fresh ceviche and snapper fish among the popular dishes readily available for sampling by visitors.
Images by Shawn Chin, Kai Schreiber and The LEAF Project used under creative commons license. 
{total}
', enableHover: false, enableTracking: true, click: function(api, options){ api.simulateClick(); api.openPopup('facebook'); } }); jQuery('#googleplus').sharrre({ share: { googlePlus: true }, template: '
{total}
', enableHover: false, enableTracking: true, urlCurl: 'https://peacelovebagels.com/wp-content/themes/hueman/js/sharrre.php', click: function(api, options){ api.simulateClick(); api.openPopup('googlePlus'); } }); jQuery('#pinterest').sharrre({ share: { pinterest: true }, template: '
{total}
', enableHover: false, enableTracking: true, buttons: { pinterest: { description: 'Spice Up Your Bucket List: Delicious Destinations for 2015',media: 'https://peacelovebagels.com/wp-content/uploads/2014/12/Oliver-3.png' } }, click: function(api, options){ api.simulateClick(); api.openPopup('pinterest'); } }); });