How to Avoid Travelling Problems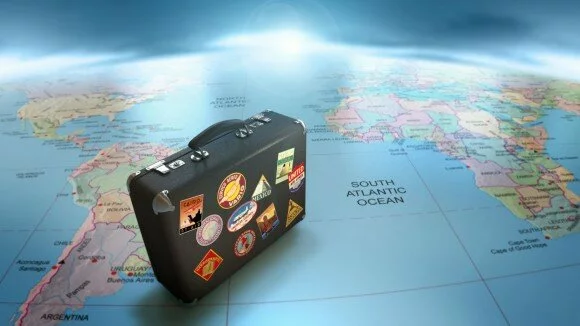 In reference to the travel statistics reported in Statistics Canada, there was a notable increase of overseas travel by Canadian residents at 2.2% in 2013 compared to the previous year. Likewise, there was a 3.2% increase of tourists from other countries particularly Mexico visiting Canada. This data supports that the traveling industry is still a lucrative business even in difficult times. This is may be due to the fact that there are those who find traveling, be it for vacation or even business, as a form of therapy. However, unexpected problems can turn this supposed therapeutic experience in to a problematic one if sufficient planning hasn't be done.
Bad Weather
Winter may cause flight cancellations and delays while summer may cause unexpected flight changes due to the influx of travellers. Both of these can result in travellers being stuck at the airport for long periods. To avoid this, be sure to check weather and flight updates. If you are going to travel with children, ensure that you pack snacks, games, or movies that will keep them busy while waiting. You may want to stock up on inexpensive toys specifically for traveling so that your kids don't risk losing their favourite toys. Use coupons for stores like Toys R Us so that you can get great travel toys without adding significantly to your travel costs!
Unavailability of Parking Space
Getting to and from destinations during heavy traffic coupled with the unavailability of parking spaces can make or break your entire travel experiences. This becomes even more annoying when you are in a rush; instead of enjoying your holiday, you are spending countless hours trying to look for a parking space. You can avoid this by pre-booking with parking services that will secure a parking space depending on your schedule. This is because they do not worry about getting parking tickets and the added cost of having to book when they arrive at airports and incur overpriced tickets from over zealous private parking companies.

Missing/Stolen Documents
Can't find your passport? Your wallet missing? The first thing that you should do is to cancel your credit cards. If you think these possessions have been stolen, report it to the local authorities. If you can't find your passport, contact the embassy or consulate. If you report it immediately, you may get a passport replacement within 24 hours. It would be helpful if you make copies of passports and credit cards prior to travelling.
{total}
', enableHover: false, enableTracking: true, click: function(api, options){ api.simulateClick(); api.openPopup('facebook'); } }); jQuery('#googleplus').sharrre({ share: { googlePlus: true }, template: '
{total}
', enableHover: false, enableTracking: true, urlCurl: 'https://peacelovebagels.com/wp-content/themes/hueman/js/sharrre.php', click: function(api, options){ api.simulateClick(); api.openPopup('googlePlus'); } }); jQuery('#pinterest').sharrre({ share: { pinterest: true }, template: '
{total}
', enableHover: false, enableTracking: true, buttons: { pinterest: { description: 'How to Avoid Travelling Problems',media: 'https://peacelovebagels.com/wp-content/uploads/2014/02/10-Common-Travel-Mistakes-You-Can-Avoid-e1393265070233.jpg' } }, click: function(api, options){ api.simulateClick(); api.openPopup('pinterest'); } }); });